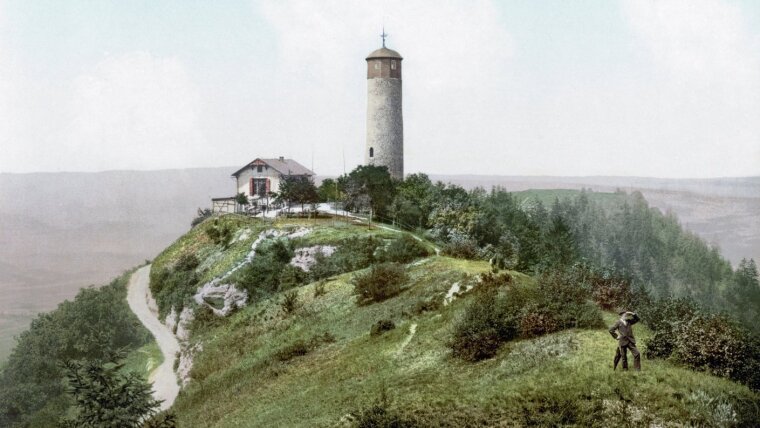 The JeSyP Series
Series Format
Jena's "Fuchsturm" (Fox Tower) around 1900
The JeSyP Series
The Jena Summer Symposia in Philosophy (JeSyP) are held at the end of the summer term at the department of philosophy at the University of Jena. Each symposium features a two-day workshop with peer-reviewed presentations, primarily by graduate students and early-career post-docs, as well as a keynote lecture by a distinguished invited guest.
On the day before the workshop, our distinguished guest also teaches a one-day seminar aimed at advanced undergraduate students and graduate students with some familiarity with this year's topic, enabling them to fully take part in the subsequent workshop. One of many ways for students to familiarize themselves with the symposium's topic is to take part in a suitable preparatory seminar in the summer term, either in Jena or elsewhere.
The JeSyP series is run by David LöwensteinExternal link.